This project introduces new app features specifically for managers. Managers support community health workers (CHWs) in being effective health agents in their community and they are vital to the success of CHW programs. They monitor the CHWs' activities and performance and help them reach their targets, provide ongoing training and support, conduct supervision visits, report on CHW activities, and track CHW impact.  

Managers currently use external online analytics dashboards for performance management. But these dashboards require a stable internet connection, and we've learned that managers spend much of their time on-the-go visiting communities and CHWs in low-connectivity settings. The goal of this MVP was to bring some of the most important components of the online dashboards into the app and make them available offline. The new features will help managers prioritize their time, track CHW performance, and meet their community impact and coverage goals.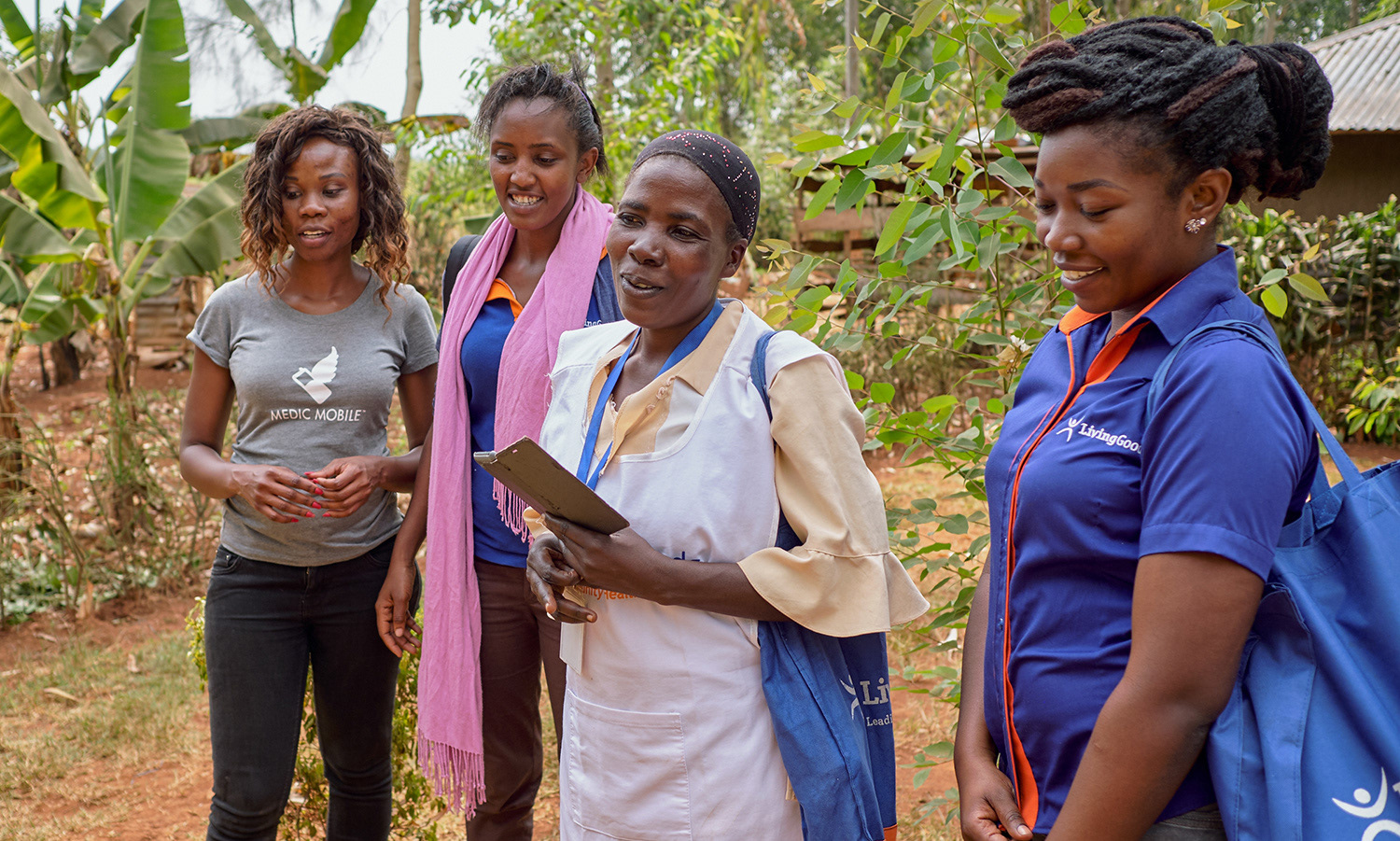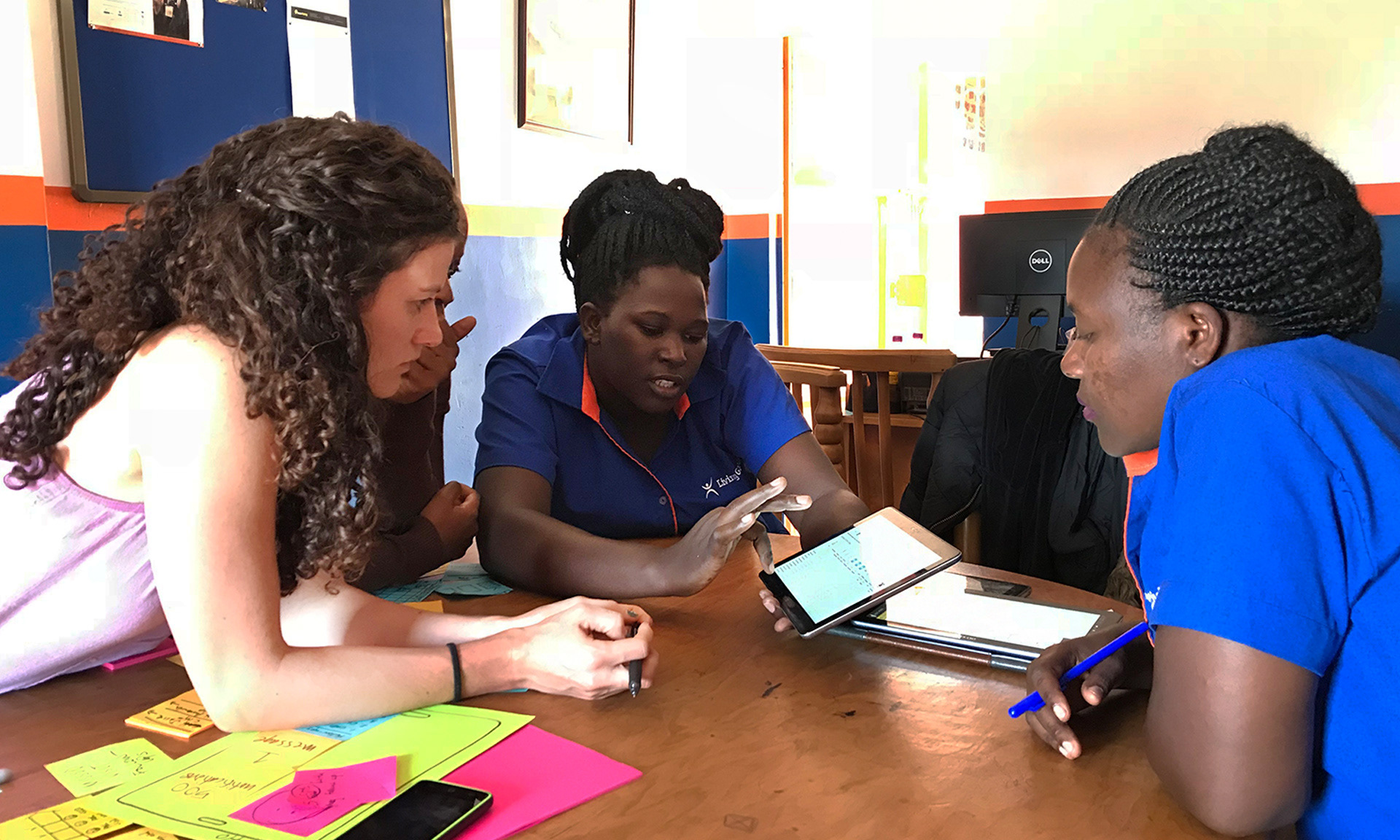 We gathered a lot of great insights from our managers. Some of the biggest and most pressing user stories we heard were:
1. As a supervisor, I would like to be able to
monitor CHW performance
directly within the Medic app, so that I have the information at my fingertips when I conduct CHW evaluations in the field.
2. As a supervisor, I would like to
know how up to date my data is
, so that I know whether or not the data I am looking at is current and whether or not myself or my CHW are having any sync problems.
3. As a supervisor, I would like to
identify CHWs in need of regular supervision visits
, so that I don't have to keep track of my supervision schedule in a separate format.
So, how might we help supervisors monitor CHW performance in the app?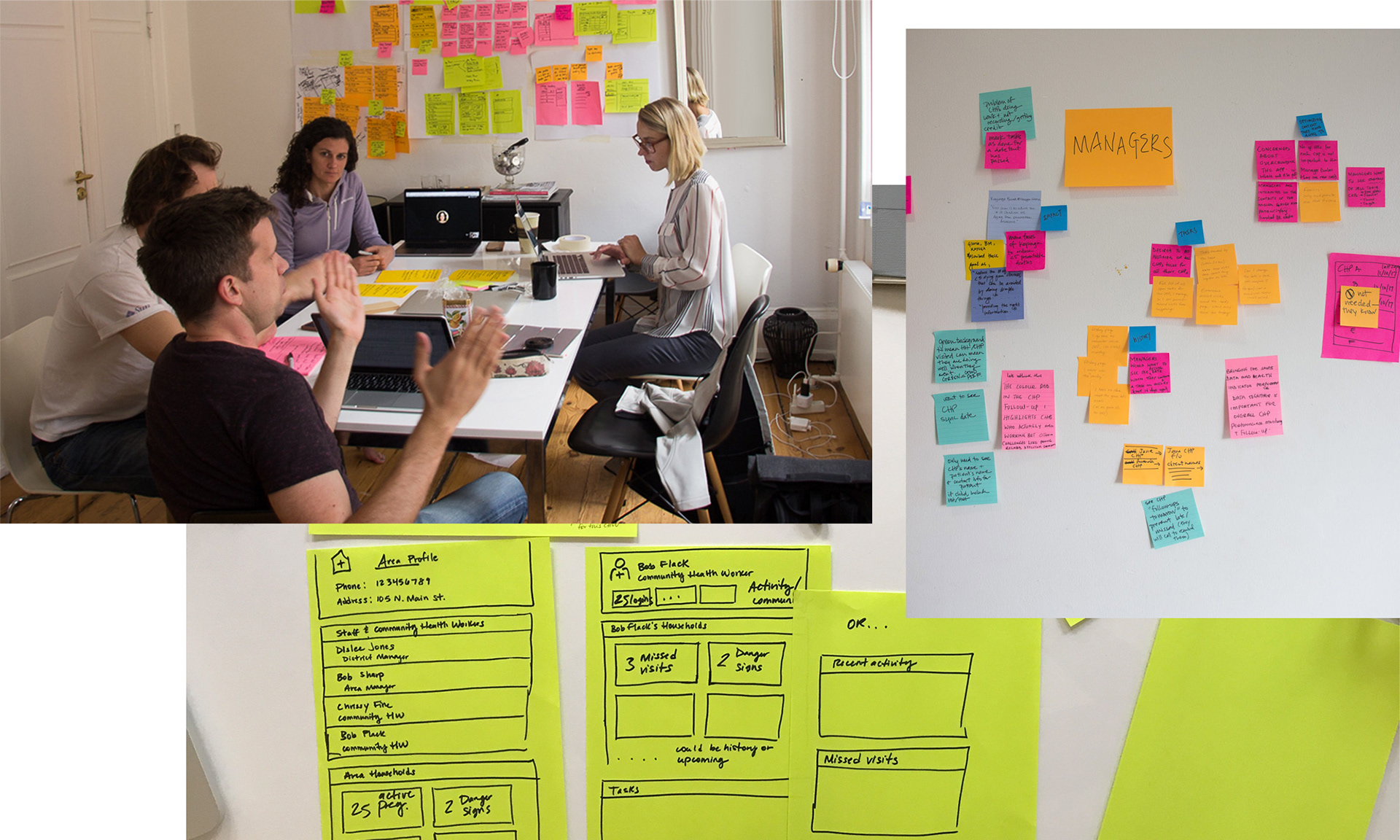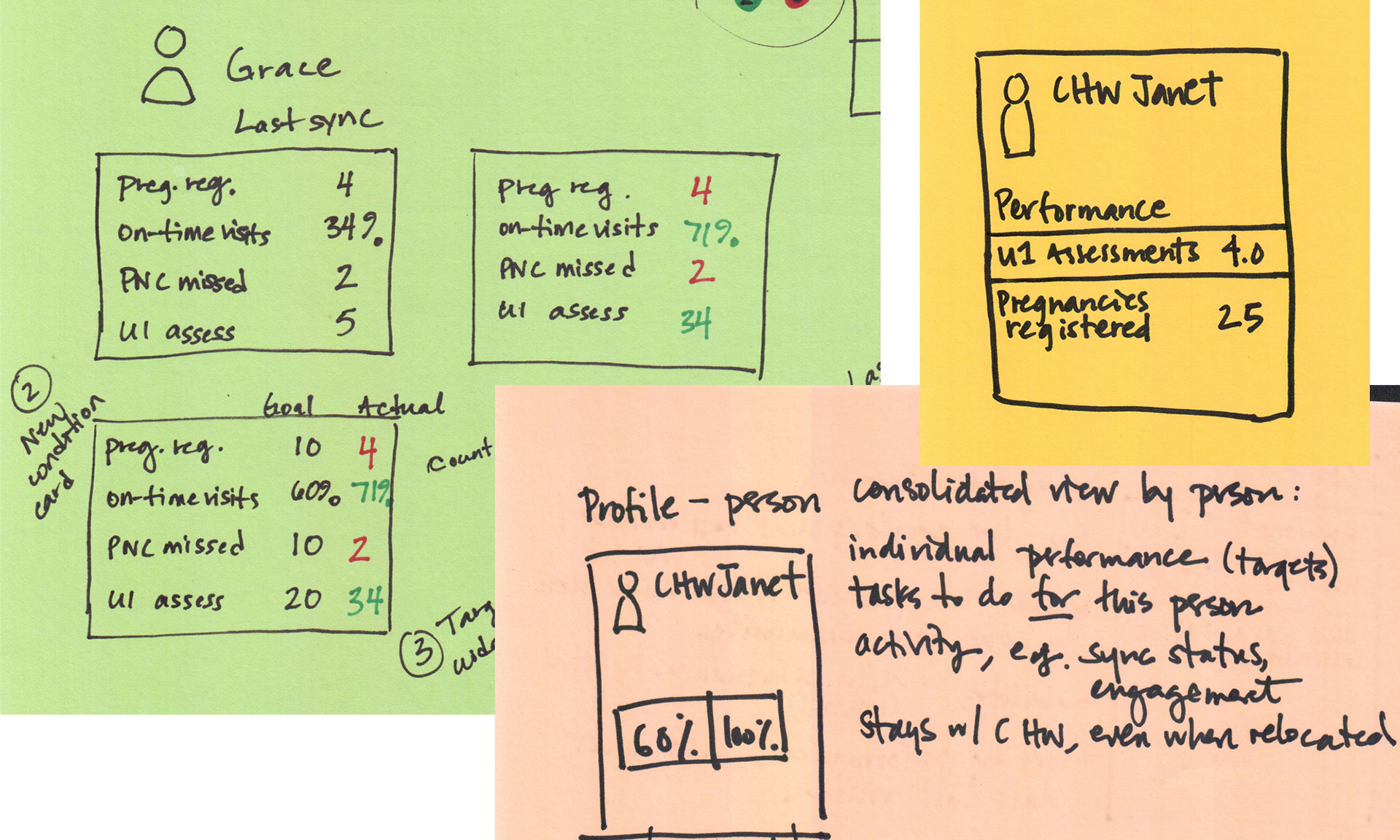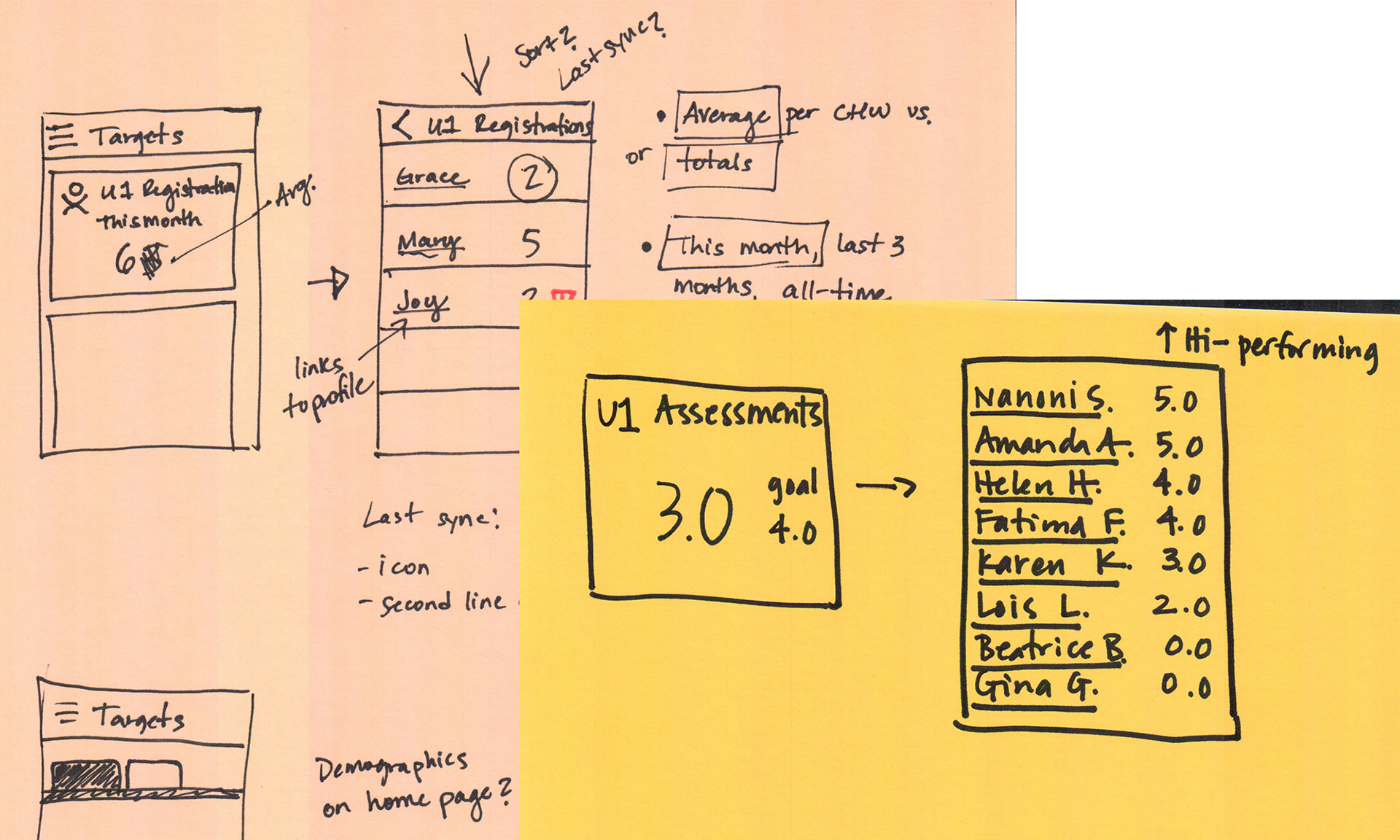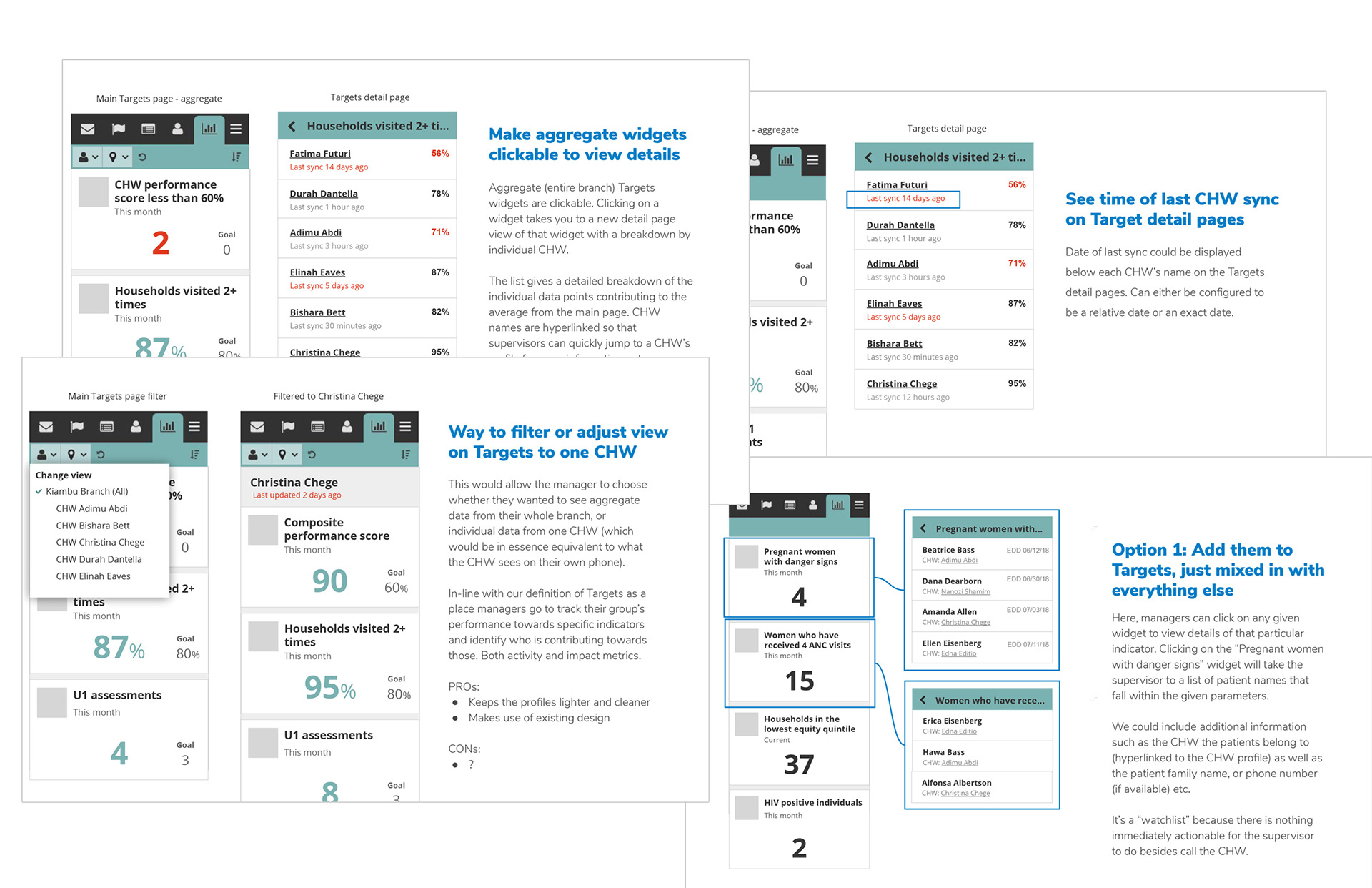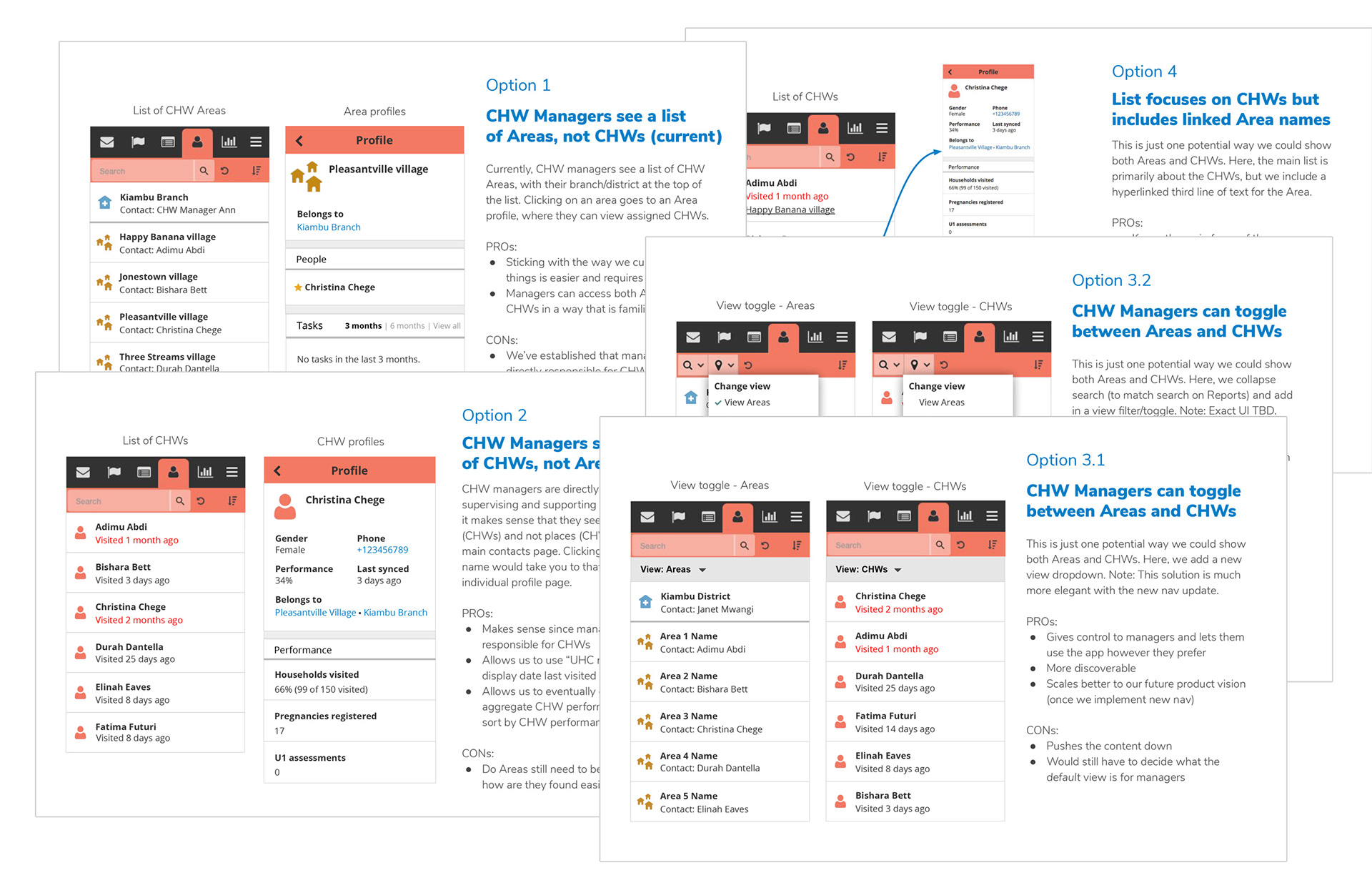 FINAL MVP SOLUTION
Technical strategy:
Tasks, targets and the contact summary are generated based on documents available offline on the user's device. If you have access to reports, you can generate tasks and targets based on them. In order for supervisors to have access to all families, patients and their documents (needed to generate the above), we would need to increase our data storage support and app performance by 100x or more, which isn't feasible. 
We are designing this MVP to provide another avenue for supervisors to view CHW performance data, without requiring all of the reports offline. We will explore periodically writing a CHW's targets into a summary document that can be synchronized to the supervisor's device, allowing them to monitor CHW performance without access to all of that CHW's documents. This can also enable us to track how recently a CHW synchronized with the server.
Front-end supervisor features that this update enables:
• Display a new card on CHW profiles that summarizes their recent activity and performance metrics.

• Display a new card on CHW profiles that summarizes their recent activity and performance metrics.

• Display aggregate performance metrics across all of a supervisor's CHWs. If there is a goal, use conditional styling to indicate whether the average is above or below the goal.

• Make aggregate widgets clickable to view details with a breakdown of data by individual CHW. The list can be sorted by performance. If a certain CHW is performing below the goal, their value will be highlighted in red and they will be at the top of the list. CHW names are hyperlinked so that supervisors can quickly jump to a CHW's profile.

• Generate reminders for the manager to follow-up with CHWs about low performance.